ATLAS MAGAZINE
visual identity
Atlas is a concept for magazine which seeks to show stories of what art direction process is. It includes a collection of interviews with different professionals who do not necessarily work in the creative field. The magazine is decomposed in a few booklets and each one varies in format. Collaboration with

A.M.Donquiles

.
a selection of posters & prints
Arrange freely.
BIDPA
visual identity
Identity for an imaginary (for the foreseeable future) institute called BIDPA (Balkan Institute for Performative Arts) that gathers the Balkan countries in a collaborative action in the field of performative arts. With the intention of spreading the idea of United Balkans, the visual narrative takes the cultural and architectural traits of the region. Similarities and differences interweave to create an eclectic and subjective identity. Collaboration with

Hasan Halilov

.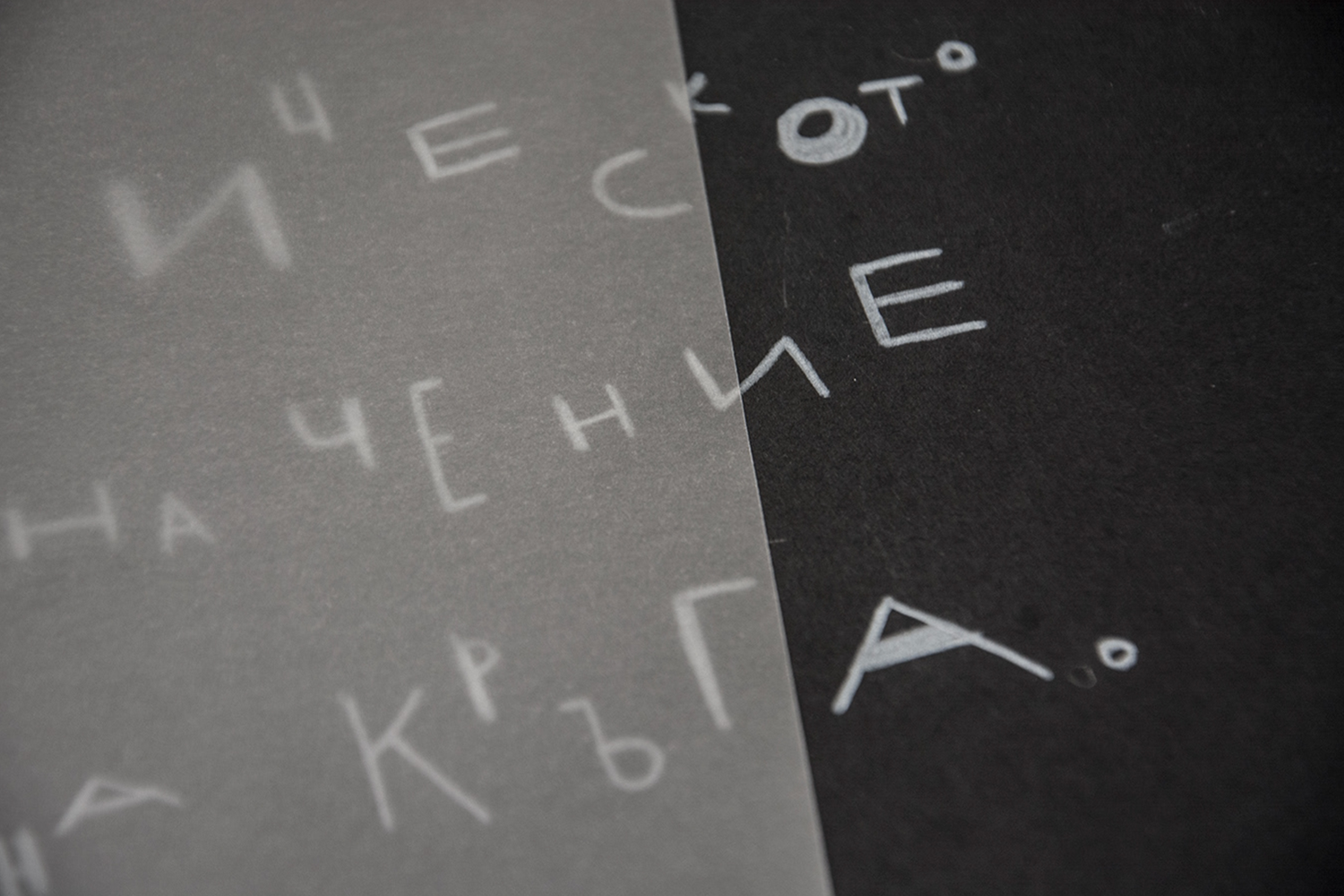 CIRCULARITY
artist's book
A paragraph revealing thoughts on circlularity. The physical forces in the text were crucial in the creation of the book. Roughly cut and painted cirles are illustrated as static in contrast to the text that is constantly moving. Based on a paragraph by Milan Kundera from 'The Book of Laughter and Forgetting'. Created for a collective exhibition 'Paragraph' which was curated and organized by TI-RE Collection and Goethe Institute Bulgarien.
WRITTEN IN
illustrations
Booklet with illlustrations based on poems by the Portuguese writer Fernando Pessoa. It contains five pieces by him with a symbol created for each one. The illustations aim to recreate Fernando's spirit in a light way expressing his modernist (in a way pure) style of writing. The poems have been originally published in Bulgarian with translation from Portugese by Georgi Mitsev and Rumen Stoyanov. Pocket size 12x16cm, 32 pages on 180g recycled paper.